Design Mark recognizes the increasing demand for large-scale graphics for various applications, from posters and banners to trade show displays and building wraps. As a result, we have invested in a state-of-the-art wide format machine, the Swiss Q Impala 4, that offers exceptional print quality and speed using advanced technology.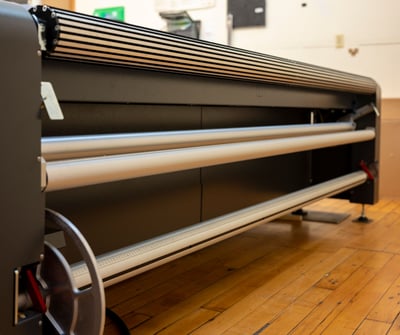 Our Impala 4 is a high-performance digital printer that can print at a resolution of up to 1440 x 1440 dpi, delivering highly detailed and accurate reproductions of complex graphics and images. It can also print at speeds of up to 300 sqm/hr, making it one of the fastest wide-format printers on the market. Additionally, our printer can handle different media types, including paper, film, and fabrics, allowing us to create customized large-scale graphics and displays that meet our client's specific needs and preferences. The printer's advanced UV curing technology provides a durable, long-lasting finish on various materials, even those unsuitable for traditional printing methods.
What sets Design Mark apart is our team of experienced professionals who ensure high-quality outputs. Our team members are knowledgeable and skilled in utilizing advanced printing technologies, ensuring that our clients receive the best possible outcome for their projects. Additionally, we are committed to providing excellent customer service, guaranteeing that your project will be taken from concept to completion with ease. We collaborate with our clients, ensuring that their vision is realized, and our attention to detail ensures that every project is handled with care and precision.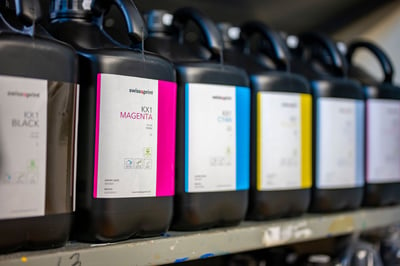 Our wide format printing capabilities are ideal for businesses and organizations that need to create large-scale graphics for events, promotions, or marketing campaigns. With our Impala 4, we can deliver stunning, high-quality prints that make an impact and stand out in any setting. From trade show displays and banners to building wraps and posters, Design Mark has the expertise and technology to bring your vision to life.
In conclusion, trust Design Mark for exceptional wide-format printing that meets your business needs. Our state-of-the-art Impala 4 printer, combined with our experienced team and excellent customer service, ensures that your project is in good hands. Contact us today to learn more about our wide format printing capabilities or to receive a quote for your project.