Employee Spotlight: Sherry Bessey
We had the great pleasure of interviewing Sherry Bessey for Design Mark's very first Employee Spotlight. We hope that you enjoy this first edition and learning about Sherry!
Tell Us About Yourself
Sherry has been married to her husband, Luke for 16 years. Their oldest child, Alex is 18 years old and a recent high school graduate. Their daughter, Arianna is 14 and she is a freshman in high school. Sherry's family has lived in the lovely town of Marion on the southeast coast of Massachusetts for 15 years. They have 2 dogs - one of whom Sherry takes for a 2 mile daily walk - and they also have a cat.
What Do You Enjoy Outside of Work?
Sherry enjoys spending her time being outdoors and reading. She shared that she is passionate about cake decorating and as evidenced in these images, she's also really great at it! This skill is just a hobby for Sherry though she has some really lucky close friends and relatives who get to enjoy her baking and creative skills!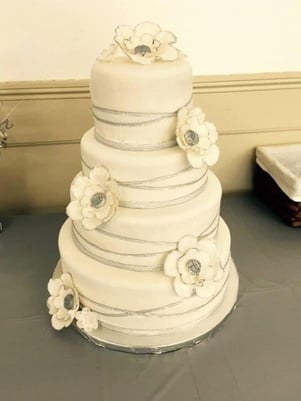 What is Your Role?
Sherry is a Senior Planner at Design Mark. She ensures materials are stocked so production can get orders expedited. Sherry has been an employee of the Company for 17 years! She started in a temporary capacity working in document control and inventory. After a year she was hired as an employee of the Company with the title, Receiving Inventory Lead which she held for a couple of years. In 2007 Sherry moved into Purchasing as a Buyer/Planner and remained there for 10 years. She has been in the Senior Planner role for about 3 years.
This career progression coupled with Sherry's length of service speaks volumes! It is a true testament to Sherry's dedication and also shows that her work is extremely valued! Interestingly, we learned that Sherry's coworkers have also been working at Design Mark for a very long time - some of them 30 and 40 years! When we expressed that this tells a pretty profound story, Sherry agreed and said, "it's a great Company!"
What is Your Favorite Thing About Working at Design Mark?
Without any hesitation at all, Sherry replied, "The people. I really enjoy the people I work with!" We love hearing this because Design Mark is a company who values a family feel within it's culture.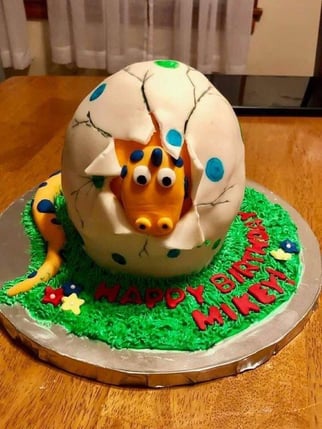 What Has Been Your Proudest Moment at Work?
"Being the very first ever employee of the month". Sherry also happens to be Design Mark's very first Employee Spotlight - coincidence? We think not! Based on Sherry's positive attitude we're not at all surprised that she was the reason the employee of the month program was put into place! She went on to say that, "it's nice to know that your hard work is recognized".
What Most Excites You About the Work You Do?
"Being able to solve challenging problems - whether that's getting hard-to-find materials or putting them into production in a timely manner". Sherry said she gets joy from seeing things through from beginning to end.
Do You Have a Personal Mantra?
Sherry shared one that we could all use a little reminder of, "Mindset is everything - if you can believe it, you can achieve it!"
We are so grateful to have had the opportunity to get to know Sherry. She is clearly a loyal person both in her personal and professional lives! Design Mark is fortunate to have Sherry!