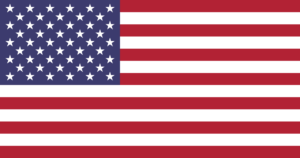 It really is a global marketplace. As a consumer, you have more choices of available suppliers than ever to bring your product to the masses. Even within our industry segments of membrane switches, screen printed overlays, flexographic labels, rubber keypads and functional die cut parts, there are options from regional producers to international suppliers.
What if you didn't have to make that choice? What if you could find that one supplier with domestic production and engineering facilities that also has ties to quality suppliers in low cost regions? What if you could find that one supplier that will listen to your needs, help you address your concerns and have the expertise and the resources to review your product and be able to adjust based on your feedback?
Design Mark maintains a full service production facility in Wareham Massachusetts with capabilities to manufacture your custom labels, graphic overlays, and functional die cut products. Design Mark also maintains strong partnerships with key domestic and off shore suppliers that have been evaluated for their pricing, quality and delivery and found them to align with our strategic goals, core values and our quality management system. Design Mark has done the due diligence to take the guess work out of your decision making process. You can shop confidently knowing that we have the resources to combine our manufacturing skills with our available strategic partners to get you the product you want at the price you need.
If you would like to learn more, contact Design Mark to discuss your application or to set up a "lunch and learn" seminar with our team.
For more information on Design Mark or our Lunch and Learn series, contact us at Sales@design-mark.com or visit our Request a Quote link on the home page.