Design Mark: Investing in Technology
Here at Design Mark we're in an endless pursuit to ensure our products are superior and this holds true for each facet of our business. That's why it's critical that we hire strong talent, practice lean manufacturing and innovate. To that end, we've just added a piece of cutting-edge equipment that revolutionizes what's possible by adding another HP Indigo to our family of Digital Presses; the HP Indigo 7K Digital Press is our most recent inductee.
The press is innovation at its best. With limitless applications and record-breaking speeds, the range of possibilities span as far as the imagination. As a custom printer, Design Mark has always offered a tailored approach, any size runs and an outstanding end result. Our HP Indigo Digital Presses provide cutting-edge color matching – yielding in access to millions of color combinations. Now, more than ever before we're positioned to produce jobs of all sizes and intricacies - whether it be with a graphic overlay for a medical device, a membrane switch or another one of our multifaceted products. We believe it is our job to take the guesswork from our customers and guide them to the best solution.
Limitless possibilities are available thanks to our new HP Indigo 7K Digital Press - with almost 2 dozen specialty inks including gold and silver, raised print for things like Braille, invisible yellow and brilliant fluorescents, this machine has it all. The press prints on materials up t o 24 pt. thick with unparalleled quality. Envision being able to help your customers interact with their markets through their products in ways that seemed impossible. Thanks to this technology, our capabilities have been elevated to an unprecedented level.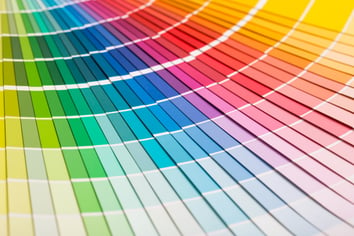 At nearly 4 tons this press is a work horse. It can cycle up to 5 million pages per month, 120 to 240 pages per minute. The commercial-sized press provides one-shot technology; all color separations are transferred simultaneously in a single pass for accurate and repeatable color-to-color registration, even on heat-sensitive materials. In addition, the HP Indigo 7K is manufactured carbon neutral for reduced production waste and energy efficiency. With this brand-new piece of equipment in our toolkit we are setup to offer our loyal customers best in class products regardless of complexity level. Having multiple HP Digital Indigo Presses positions us to offer second to none color matching across machines and we've significantly upped the ante on the orders we can produce.
Advantages:
Second-to-none speeds without sacrificing quality

Remarkably high volume capability

Large image size for escalated production

Vast media capacity without sacrificing integrity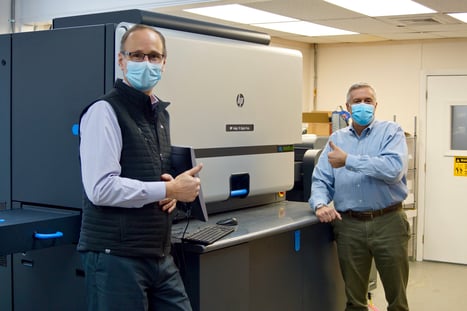 In the competitive landscape that is graphic solutions, we understand just how quickly things become obsolete. We pride ourselves in offering the best of the best to our customers while being extremely selective in how we get there. The decision to acquire the new HP Indigo 7K Press was strategic, well thought out and we're anxiously awaiting the opportunity to wow you with its results - they speak for themselves!